Skip to content
Legendary Iceberg Alley Adventure
Includes:
Two nights' accommodation + meals
Air, ground, water transportation
Private, expert lectures + curated cultural experiences
Length:
Three days / Two nights
Price:
Twin (per guest): $12,875

(HST included)
North America's Ultimate Iceberg Viewing Trip
Witness the awe-inspiring beauty of majestic icebergs through this custom designed sky, water, and land adventure. This exclusive opportunity offers guests a once-in-a-lifetime chance to encounter 10,000-year-old icebergs through private helicopters, boats, and guided walks on special sections of coastal trails for unrivaled multi-level viewing.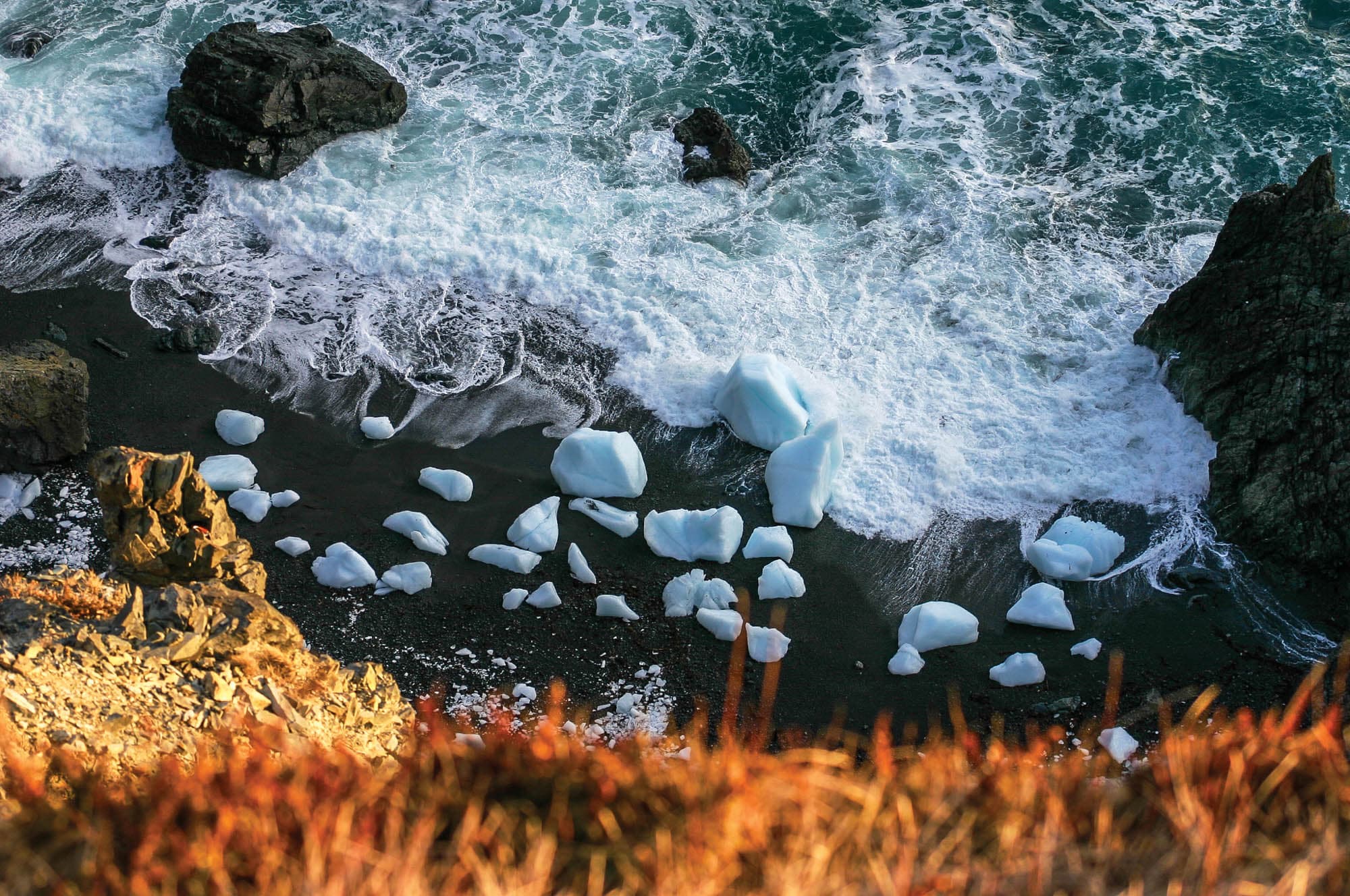 Our Iceberg Alley Adventure is timed to coincide with the few weeks per year (mid-may to June) that icebergs drift near Newfoundland's east coast, giving you an enhanced opportunity to encounter them up close, and from more angles than ever offered before.
This three-day bespoke trip combines high altitude, sea level, cliff-side views of spectacular icebergs paired with unique Newfoundland culinary components, exclusive accommodations, expert academic and natural history guest speakers, backstage passes to iceberg-specific museum tours, vibrate cultural events, and more.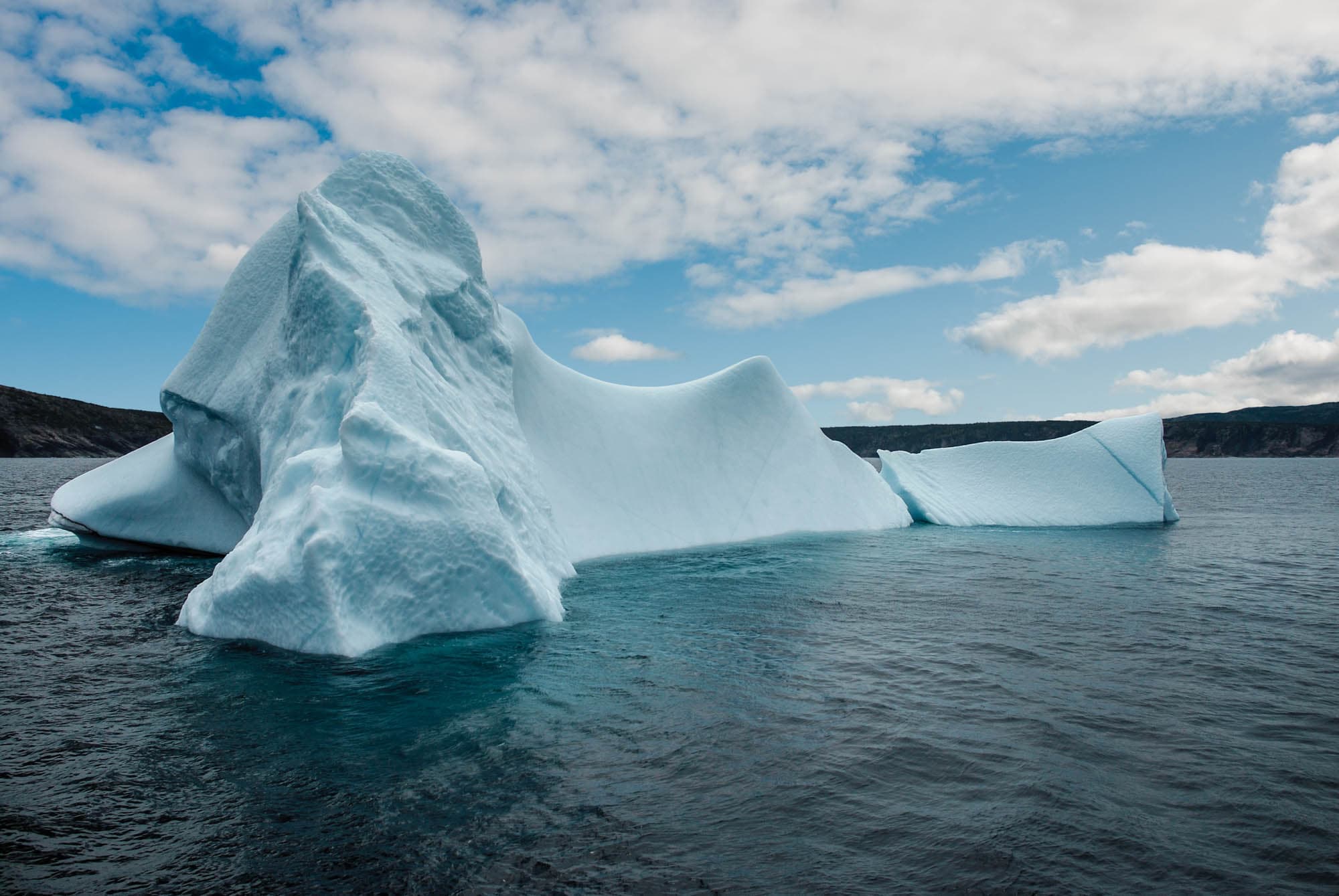 Throughout this journey, guests will experience the allure of icebergs from both the land, sea, and air. Fly over these glacial giants from a private helicopter, then admire the beauty, immense size and unique colours from the water. For a different perspective still, you can walk alongside the icebergs from the best ocean-view sections of our coastal trails. Here, you can discover icebergs hidden in small coves and inlets, offering the potential to collect smaller pieces of iceberg (called bergie bits) to make that post-walk drink as refreshing as possible.
Enjoy special access to renowned ice scientists from Memorial University to provide educational and practical laboratory applications, and to learn more about how icebergs impact the various industries that operate within these coastal waters. Guests can also look forward to the chance to meet some of the Iceberg Cowboys who captain ships that harvest iceberg ice (formed from fresh, glacial water) for local drinks and other delicacies.
The small group size ensures superior, bespoke service, personalized attention, and unparalleled hospitality.
All of our itineraries are fully customizable to suit personal preferences, travel requirements, and budgets. Have a special request? Please get in touch.
COVID-19 Awareness
Thanks to a robust public health response, and some of the highest vaccination rates in Canada, Newfoundland and Labrador is one of the safest destinations in the world. Our remote location, small population and large land mass ensures there is plenty of personal space and outdoor space for everyone.